Tō mātou Kapa Ārahi
Our Leadership Team
Each of our business groups is headed by a Deputy Chief Executive who is a member of our organisational Leadership Team along with our Chief Executive Debbie Power. The Leadership Team ensures support for our Ministers to carry out their duties and implement their policies.
Debbie Power
Tumuaki | Chief Executive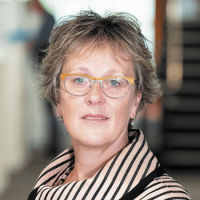 Debbie took up her role as Chief Executive of MSD in February 2019. Before that she was the Statutory Deputy State Services Commissioner, accountable for supporting the Commissioner with chief executive appointments and performance management, and led work to restructure and simplify chief executive remuneration.
Debbie started her public service career in 1980 as a frontline case manager at the Department of Social Welfare. She has held a range of senior roles in MSD including Deputy Chief Executive (DCE) Service Delivery, DCE for the Office of the Chief Executive, and Regional Commissioner for Northland. Debbie oversaw a range of significant projects in these roles, including the implementation of Welfare Reform and the movement of social housing needs assessments from Housing New Zealand to MSD.
Between 2007 and 2010, Debbie worked as a Private Secretary at Parliament where she oversaw the interface between MSD and Ministers. She has also worked in the United Kingdom for the Department for Work and Pensions in the Efficiency Division at Job Centre Plus, delivering working-age support services.
Debbie holds an Executive Masters in Public Administration from Victoria University of Wellington, and has attended the Harvard Business School Leading Change and Organizational Renewal programme. She was a government-appointed member of the Diversity Works Board until 30 June 2021, when her term ended.
Nic Blakeley
Manahautū Rautaki me Matawhānui | DCE Strategy and Insights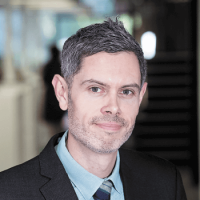 Nic started at MSD in 2013, initially as DCE, Social Policy. In April 2017 he became the DCE of the Insights and Investment group, which was refocused and renamed Strategy and Insights in October 2019.
Before coming to MSD, Nic worked at the Treasury Te Tai Ōhanga for almost ten years in a range of policy areas, including a period as an economic advisor to the Minister of Finance. Nic has degrees in electrical engineering and commerce from the University of Canterbury.
Stephen Crombie
Manahautū Paihere Tangata me Raukaha | DCE People and Capability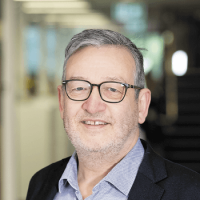 Stephen has leadership experience in the public and private sectors in the areas of strategy, business transformation and digital delivery. He has had a focus on improving public services through customer centricity and building leadership capability.
Stephen's most recent role before coming to MSD in 2018 was as Chief Executive of Education Payroll. Prior to this he held senior roles at Police, the Department of Internal Affairs Te Tari Taiwhenua and the then State Services Commission. He was also seconded to the Government's Service Transformation Programme as Executive Director.
Marama Edwards
Manahautū Whakairinga Tūmanako Māori, o Hapori, o Rangapū | DCE Māori, Communities and Partnerships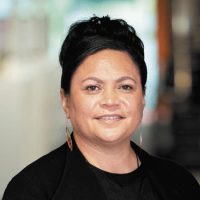 Marama was appointed as Group General Manager of the Community Partnerships and Programmes group, which in October 2019 became the Māori, Communities and Partnerships group.
Her previous roles at MSD include Associate DCE Service Delivery and General Manager, Housing Assessment.
Melissa Gill
Manahautū Tōpūtanga Māia me Whakapā | DCE Organisational Assurance and Communication
Melissa is a lawyer by profession, and has held a number of senior leadership roles at MSD including in the Independent Children's Monitor, Legal Services, Health, Safety and Security, and the Office of the Chief Executive. She was previously General Manager Health, Safety and Security at the Ministry of Justice Tāhū o te Ture. Melissa was appointed to her current role in February 2020 and took up the role after returning from parental leave in March 2021.
Nadine Kilmister
Kaihautū, Tari o te Tumuaki | Director, Office of the Chief Executive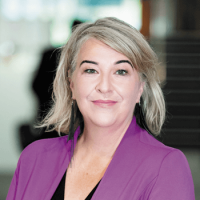 Nadine has just celebrated 30 years with MSD. Her long service is underpinned by a strong desire to help the most vulnerable people in our communities, and support our people to be at their best so they can make a difference.
Nadine's previous roles include DCE Corporate and Governance and DCE Organisational Assurance and Communication. She returned to her current role in April 2021.
As well as leading the Office of the Chief Executive, Nadine oversees the Pā Harakeke (wellbeing) and flexible working programmes and is sponsor of our 900-strong Women's Network.
Liz Jones
Manahautū Mahi Kōtuinga | DCE Business Integration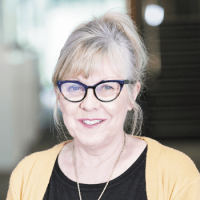 Liz has had a long career at MSD, starting as an interviewing officer at the Department of Social Welfare, and moving into senior regional positions followed by a move to Wellington in 1999 for the first of a range of national-level management positions.
Before taking up her current role as DCE, Business Integration in March 2020, Liz was Associate DCE, Service Delivery.
Simon MacPherson
Manahautū Kaupapa Here | DCE Policy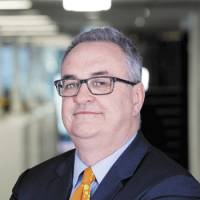 Simon joined MSD in December 2015 as Chief Policy Advisor. In this role he provided the Chief Executive with advice and acted as a sounding board on issues across MSD. Simon became DCE Policy in April 2017.
Simon came to MSD from the Policy Advisory Group in the Department of the Prime Minister and Cabinet Te Tari o te Pirimia me te Komiti Matua. Before that he was at the Treasury Te Tai Ōhanga, working on, amongst other things, welfare reform. He has also worked at the State Services Commission and in the justice sector. Simon has an MA (Hons) in History from the University of Auckland.
Viv Rickard
Manahautū Ratonga Whakahaere | DCE Service Delivery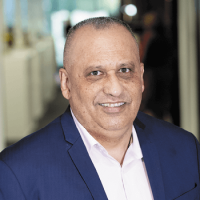 Viv came to MSD on secondment in 2014 after an extensive career in the New Zealand Police Ngā Pirihimana o Aotearoa, where he held a wide range of roles including Deputy Commissioner District Operations, Deputy Commissioner Resource Management, Assistant Commissioner Special Operations, and Assistant Commissioner Operations, Crime and Investigations.
Viv's secondment saw him work at MSD for two years, in two DCE roles – Social Sector, and Child, Youth and Family – before being appointed as DCE Service Delivery.