Chief Executive's foreword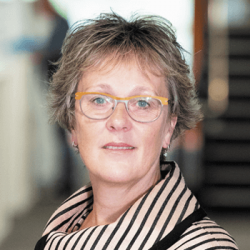 Ka huri te kei o te waka ki te pae Tawhiti
Kia hoe ngātahi ki te pae tata
Ki te whai ao, ki to ao mārama.
The waka turns towards the distant horizon
Let us make headway and paddle as one
Through the glimmer of dawn to the break of day.
The Ministry of Social Development (MSD) is a people organisation with the welfare of the people of New Zealand at the core of what we do. Whether you are young or old, disabled, a student, a sole parent, in need of somewhere to live, on a low income, looking for work, or looking for workers – our MSD whānau is here for you.
We continue to respond to the ongoing challenges of COVID-19. The global pandemic has complicated already complex lives. As I write this foreword, New Zealanders are again living in a lockdown and MSD's workforce is once again on hand to respond. Throughout, our greatest strength has been our ability to work across agencies to get vital support out to those who need it most, and at pace.
The right support to the right people at the right time
With locations in nearly every centre in New Zealand and well-developed networks, MSD can reach some of our most vulnerable communities. This reach has increased with people able to do more with us online or remotely. Whatever the challenge over the last year – COVID-19, homelessness in Rotorua, families in need in Northland, or flooding on the West Coast – we had the people, connections and resources to help.
With offices in nearly every centre, we are connected and on the ground to help communities across New Zealand.
Working together to improve the wellbeing of New Zealanders
As New Zealand grows and evolves, so do we. MSD is operating in more areas – and with more people – than ever before.
We work with community groups and provide funding so they can meet the local demand for services.
Over the last year, my leadership team and I met with more than 500 community partners around the country. Their feedback helps us understand what matters from their perspective, which helps inform the work we do back in Wellington.
We are strengthening Māori-Crown relationships. We meet regularly with iwi leaders, we have staff co-located at marae providing services and we work alongside iwi and hapū to improve the wellbeing of Māori.
MSD has the lead role in strengthening social cohesion, with an aim of bringing the people of Aotearoa together following the terrorist attack on the Christchurch mosques in 2019.
With Oranga Tamariki, MSD is leading a programme to improve how government agencies work with the social sector to commission services.
We are one of 10 Joint Venture agencies collaborating with iwi, Māori, and communities to build a stronger family and sexual violence system.
MSD is joining-up the Public Service in the regions; with seven of our senior leaders taking roles as Regional Public Service Commissioners.
While income support and employment remain key priorities for us, we have seen significant growth in our wider social development role.
Doing well and doing more
In 2020/21 we helped more New Zealanders into work than at any time in the last 25 years. We achieved this by focusing on:
keeping people in jobs
moving people quickly back into the workforce
responding to changing labour needs across industry, for example fewer tourism jobs but more opportunities in horticulture
increasing access to apprenticeships and training.
Although we saw an expected increase in benefit numbers, we never reached the high numbers predicted. Our exits off benefits into work helped cushion the impact of the increase in demand for income support.
Me whai whakaaro tātou ki te mana o ngā mokopuna i roto i a tātou mahi katoa – we need to think about the mana of mokopuna in all of our work.
There is so much more to do – particularly for Māori and Pacific clients, and people who have spent a long time in the welfare system. We know that when we help someone to independence, we're helping future generations.
Our people achieved impressive results despite the constraints of our existing systems and processes. We want to make these simpler and will be looking to make significant improvements over the coming years.
Looking after our people
I've been so impressed by the resilience and compassion of the people who work at MSD who have stepped up to support others while dealing with the impact of COVID-19 on their own lives. This year we welcomed large numbers of new staff, and sadly lost much-loved colleagues. The way our people come together to support each other in times of adversity and sadness defines who we are and how much we care.
Ensuring our frontline staff are better paid and have access to a range of wellbeing supports at work has been one of our priorities. Our staff networks have grown and thrived, ensuring we embrace and celebrate the diversity of our MSD whānau.
After nearly 40 years working for this organisation, I now have the privilege of leading it. MSD is an organisation that is always willing to take on new challenges. I am enormously proud of the work our people do every day in every community in New Zealand.

Debbie Power
Secretary for Social Development
Chief Executive, Ministry of Social Development