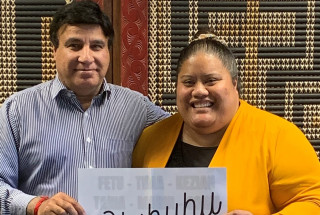 Overwhelmed by her situation in emergency housing, a mother with two children gained support, advice and finally a home – thanks to the constant teamwork of an MSD housing broker and case manager, plus a programme called Ready to Rent.
"In the beginning I was so frustrated, uninformed and lost," says the client. "I kept applying for homes and getting nowhere."
When housing broker Tarun phoned up, our client was just happy someone was there to help. A housing broker helps people in emergency housing find homes in the private rental market. They build relationships with landlords, property managers and clients, and work to understand the requirements of all so that they can connect the right tenants and landlords.
"Tarun rang at least once week with addresses to look at or to ask how I was going. I felt so encouraged I had someone to ask questions about applying and what I needed to prepare. It was all new to me.
"My case manager Toli was also such a big help. Together, Tarun and Toli communicated so I was always aware of what they'd organised or [what I] needed to do."
She also gives credit to Ready to Rent, a programme for people in emergency housing or on the Housing Register to gain skills to get private rental housing and be successful long-term tenants.
"This course was exactly what I needed. I learnt about looking, applying, a landlord's and property manager's expectations and how to care for a home.
"I have finally found a place to call home and one of the first people to call to congratulate me was Tarun."