Kia āhukahukangia mō a mātou mahi mō ngā tāngata o Aotearoa
Being recognised for our work for the people of Aotearoa New Zealand
New Zealand Spirit of Service Awards
We achieved finalist nominations in two categories for the 2021 Public Service Te Hāpai Hāpori Spirit of Service Awards for our work in communities.
We have been extending our services beyond the walls of our offices over the last few years, with co-location at eight local marae in Tamaki Makaurau Auckland, known as the Taumata Kōrero Tāmaki Makaurau Rōpu.
Co-location alongside other agencies at marae provides a more relaxed setting where people feel more comfortable asking for help, and offers a 'one stop shop' where clients can access multiple services for their needs.
By co-locating with Māori-led services and adopting a service delivery approach based on kawa and tikanga Māori, we've been able to build trust and strong relationships with iwi, as well as Māori whānau and individuals. This has allowed us to reach people who otherwise would not have had access to our services. We were nominated finalists in the Crown–Māori relationships category for this work.
In the Leadership in Governance category, we were nominated jointly with Gisborne District Council in relation to collaborative regional governance to improve outcomes for people in Tairāwhiti who lost their jobs during the COVID-19 pandemic.
Queen's Birthday Honours 2021
We were proud to acknowledge two of our MSD whānau whose names appeared among the list of 170 people named in the 2021 Queen's Birthday Honours for their service to New Zealand.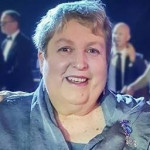 Our Principal Disability Advisor, Anne Hawker, was admitted as an Officer of the New Zealand Order of Merit (ONZM) for her services to people with disabilities.
Anne has had a long and impressive career advocating for and supporting disability issues. As well as leading key pieces of work around accessibility, she helps ensure we fulfil our disability leadership role, both as an employer and in serving our clients. She was integral to our taking a lead role in the Accessibility Charter, which has been signed by all Government agencies. Anne previously received a Queen's Service Medal for Community Service, in 1989.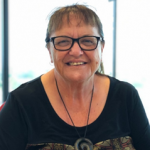 Our Waikato Regional Commissioner for Social Development, Te Rehia Papesch, was awarded the Queen's Service Medal for services to the community and public service.
Te Rehia has been with MSD for over 40 years and remains passionate about our purpose as an organisation and the people we serve. She has held numerous senior roles, including Assistant National Commissioner.
Public Service Medal and Commendation for Service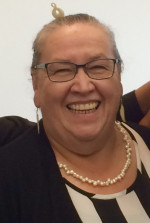 In January 2021, Ann Dysart, Manager of our E Tū Whānau team, was recognised for her immense contribution to vulnerable communities in New Zealand, especially Māori, Pacific, migrant and refugee communities, over a long Public Service career. She received a Te Tohu Ratonga Tūmatanui Public Service Medal in acknowledgement of her outstanding commitment to New Zealand and New Zealanders. Ann also received the Public Service Commissioner's Commendation for Service for 50 years of exceptional service.
Throughout her career, Ann was there to listen, to understand and to work with communities to find their own path. For the past decade Ann managed our E Tū Whānau team, a kaupapa with a focus on initiatives designed and led by Māori for Māori aimed at strengthening whānau resilience and wellbeing and addressing issues of violence.
Following the Christchurch Mosques shootings in 2019, Ann's immediate and hands-on support for the Muslim community was exceptional. At the time her style was described as "nothing about us without us" – a mantra that flowed through everything Ann did.
Sadly, Ann passed away in the early hours of 28 January 2021 after a long battle with cancer, just two days after receiving her awards at a ceremony at her home. She is greatly missed by us all.